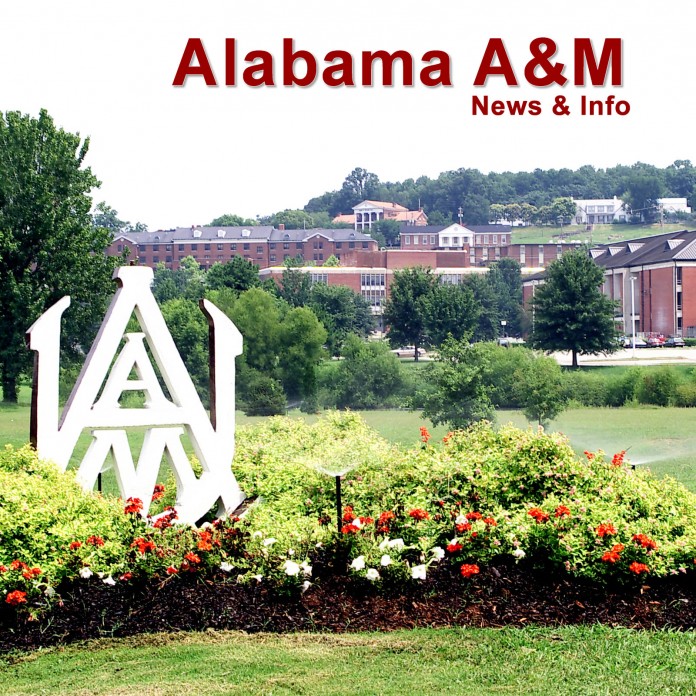 Huntsville, Ala. —- When Georges Bizet's "Carmen" plays at the Von Braun Center Playhouse January 30-February 2, the popular opera also will be an absolute showcase for Alabama A&M University musical talent and expertise.
For instance, the incomparable and celestial Shonda Devine, assistant professor of music/voice, is the production's music director and has been working for months with a dedicated cadre of musical performers, a group that includes nearly a dozen AAMU students in key roles and as chorus members.  Her passion for the opera—presented by Ars Nova Huntsville—has been the fuel behind labor-intensive weekends and private study.
"This collaboration with Ars Nova has afforded our students an opportunity to participate in a fully staged opera," commented Devine.  "Many have never seen—nor performed—in an opera.  They (AAMU student participants) have been given staging directions, French diction lessons, and music direction."
To top it all off, "Carmen" will be accompanied by an orchestra that includes members of the Huntsville Symphony Orchestra and the youth orchestra.
Devine summed up "Carmen" as a work regularly performed by opera companies globally.  The love story is a tragic one, she said, set in 19th century Seville, Spain.  The text is in French, as the composer Georges Bizet was French himself.  Yet the exoticism of the Spanish/Andalusian culture is prevalent in the
music.  Yet, the opera contains many familiar tunes. The spoken dialogue will be done in English; however, the musical numbers will be sung in French, with English subtitles.
Among the choral upperclassmen with roles are:  Christopher Cole, Camden, Ala., junior; Hannaan Ester, Memphis, Tenn., senior; Charles Dove, Detroit, Mich., senior; Demetrius Farley, Detroit, Mich., junior; and Deric Jackson, Birmingham, Ala., senior.  Other student chorus members are:  Chrystal Turner, Birmingham, Ala., sophomore; Indigo Askew, Cleveland, Ohio, freshman; Raven Williams, Montgomery, Ala., freshman; Cameron Randle, St. Louis, Mo., senior; and Jonnaya Ragland, Huntsville, Ala., freshman.
A special student rate of $10 (with current student ID) is being offered for the January 30 performance.  All other shows:  (Friday, January 31, through Sunday, February 2nd) $20-$24 Students and Senior Citizens.   All other attendees (Adults): $24-$28.   Friday's show will feature a special group price of $15 for groups of 10 or more.
Tickets can be purchased at the window beginning 90 minutes before curtain.   Call the Ars Nova Studio for advance ticket purchases at (256) 883-1105.  For additional information, contact Shonda C. Devine at (256) 372-8872.