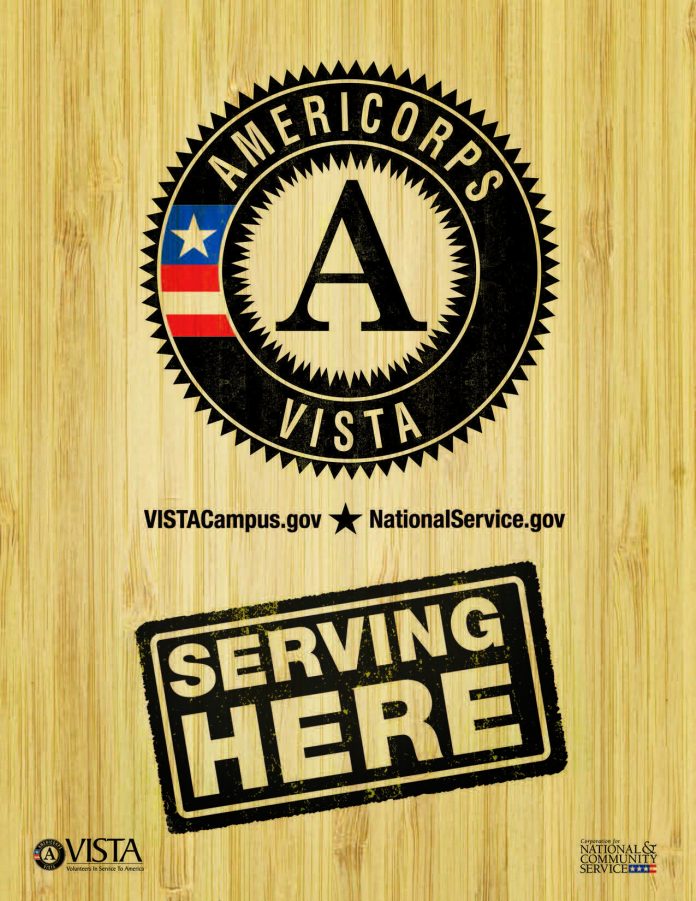 AmeriCorps is a national service program that engages Americans of all ages and backgrounds in solving community problems. Each year, AmeriCorps offers thousands of opportunities to serve through local and national nonprofit groups. Whether you are helping kids succeed in school, rebuilding after natural disasters, supporting veterans and military families, or protecting the environment, you'll have an impact on your community and country through AmeriCorps. Apply your energy, ideals, and skills toward helping others and meeting critical needs in the community. Make a big difference in your life and in the lives of those around you- join AmeriCorps!
IN AMERICORPS YOU HAVE REAL CHOICES:
AmeriCorps members serve through thousands of nonprofit groups, public agencies, and faith-based organizations across the country to help meet critical needs in the areas of education, health, the environment, disaster services, veterans, and economic opportunity. With so many projects to choose from, there's an AmeriCorps programs that's right for you.
CHOOSE HOW YOU WANT TO SERVE:
AmeriCorps State/National: You can choose to assist a national, state, or local organization. Projects vary to meet community needs, but you may tutor students, care for seniors, help the homeless, build homes, restore parks, or train other volunteers. State and national programs are flexible, with both full-and part-time positions, and are available around the country. You must be at least 17 to join.
AmeriCorps VISTA: You'll serve with a community-based organization to help bring individuals and communities out of poverty. You could help improve education, create small businesses, expand health services, increase housing opportunities, or create and expand faith-based and community-based organizations. AmeriCorps VISTA programs are located throughout the country and require a full-time commitment for one year. To join, you must be at least 18. A college degree or a minimum of three years of work or volunteer experience is preferred.
AMERICORPS NCCC: As an AmeriCorps NCCC member, you'll live, work, and serve on a team that travels to projects within a specific region of the country. Priority is given to projects in disaster preparedness and relief, but assignments vary in order to help meet urgent community needs. As an AmeriCorps NCCC member, you'll serve full-time for 10 months and live with your team on one of several regional campuses. You must be between the ages of 18 and 24 to join.
AMERICORPS MEMBER BENEFITS:
Experience the tremendous reward that comes from helping others
Gain leadership, problem-solving, communication, and other career skills
Receive a modest living allowance, depending on your AmeriCorps program
Earn a Segal AmeriCorps Education Award to help pay for college, graduate school, or to pay back qualified student loans.