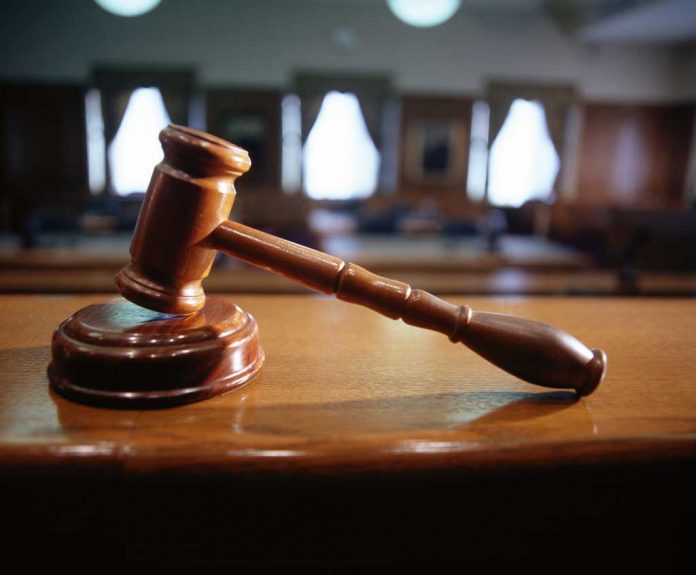 Professional Background: Judge Sybil Cleveland was appointed Municipal Court Judge for the City of Huntsville on May 7th, 1999 by the Huntsville City Council. She is currently serving her fifth four-year term. Prior to her appointment to the bench, she served as an attorney in the general practice law in Birmingham, Alabama and as a Municipal Prosecutor for the Cities of Birmingham and Ensley. She was hired in September, 1992, by the Madison County District Attorney, to serve as an Assistant District Attorney in the Child Support Legal Division. She was promoted to Deputy District Attorney and supervised the legal and support staff of the Child Support Division until her appointment to the bench.
Education: Judge Cleveland was born and raised in Hartselle, Alabama and attended elementary and high school in the Hartselle Public School System. She graduat
ed from the University of North Alabama in 1984 where she earned a Bachelor of Arts Degree in Political Science. She went on to earn a Juris Doctor Degree from Samford University's Cumberland School of Law in 1990.
Court Duties and Responsibilities: As a full-time municipal judge for over 1
7 years, Judge Cleveland presides over a diverse high-volume caseload daily to include criminal hearings, compliance dockets, arraignment and trials. She also handles a separate specialized domestic violence docket weekly. Because of the high volume of domestic violence cases brought within the City of Huntsville jurisdiction, the long-lasting effect on victims and their families, and the potential for escalation to domestic violence felonies and homicides, Judge Cleveland wrote specific protocol procedures for her domestic violence court that enable the court to effectively and appropriately intervene at the misdemeanor level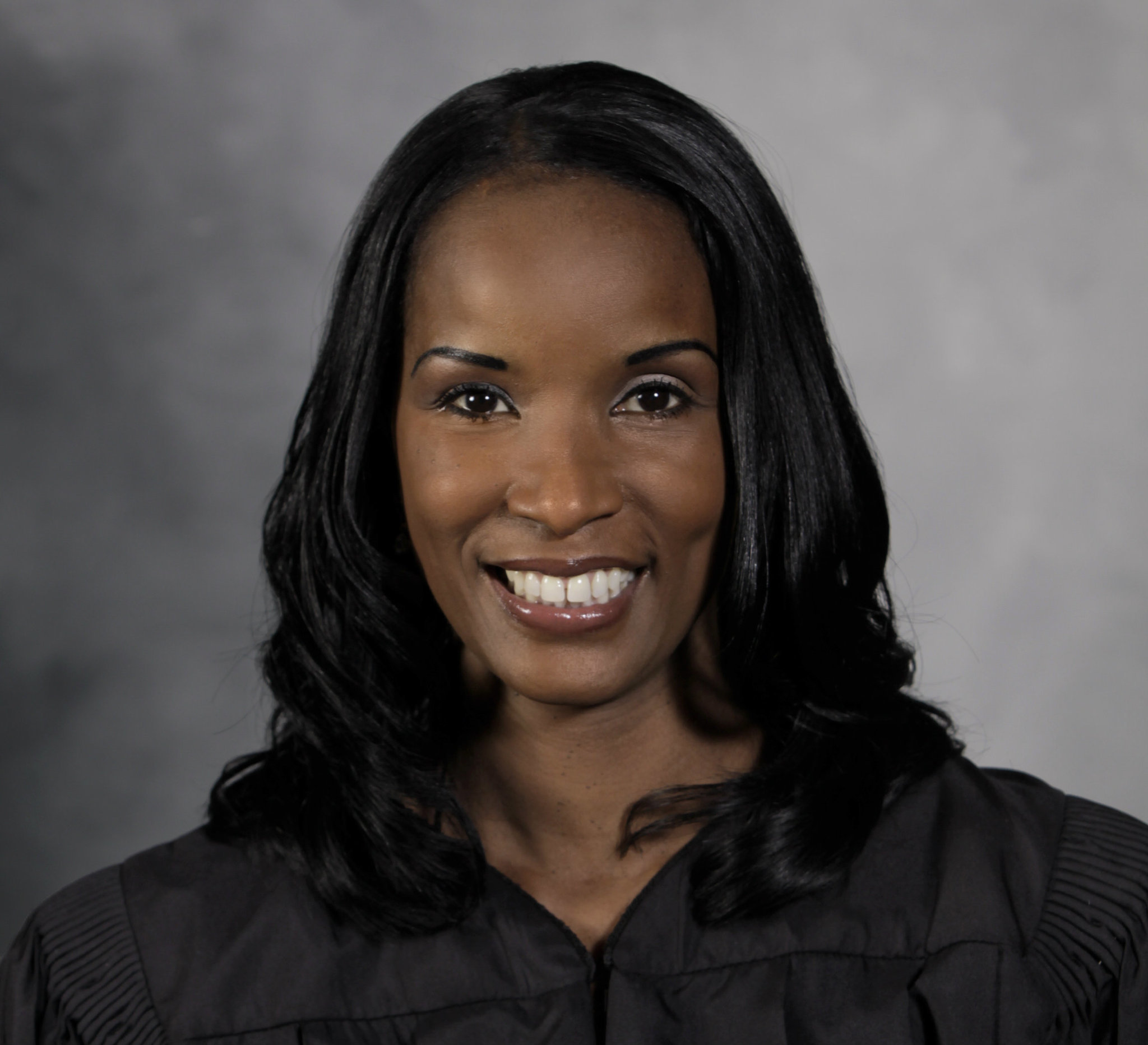 Judge Cleveland is also credited with implementing the City of Huntsville's first Mental Health Court Program which began taking case referrals in September 2004. In order to ensure that the Huntsville City's Mental Health Court Program would operate more effectively for the participant, Judge Cleveland studied alongside judges from across the country and became certified as a Mental Health Court Judge at the National Judicial College in Reno, Nevada in 2006. Her Mental Health Court Program offers innovative problem-solving alternatives to traditional sentencing, by providing people with severe psychiatric disorders an opportunity to undergo comprehensive treatment in lieu of prosecution and/or jail. Many of the individuals participating in the program are also dual-diagnosed with a severe mental illness and alcohol and/or substance abuse addiction. The Mental Health Court functions allow the Court to intervene with intensive outpatient mental health and/or drug treatment, legal accountability and other resources to guarantee the permanent stability and self-sufficiency. Judge Cleveland does not merely preside over the Mental Health Court Program, but embraces the concepts and ideals of what treatment courts are all about. She consistently maintains a healthy balance between empathy and caring for the participants and their families and adheres to program guidelines using a system of reward and consequences. Since the inception of Mental Health Court in 2004, hundreds of participants have completed the program and are now living productive lives in their communities.
Judge Cleveland also established a Summer Criminal Justice Internship Program for rising junior college students preparing to attend law school and/or those who wish to pursue a career in any area of criminal justice. The program is tailored to enable the intern to integrate their university learning with the day-to-day operations of a high-volume municipal court. The intern is also required to participate in a court-approved community service project to enable the intern to understand how the court's collaboration with certain non-profit organizations and agencies aide in a defendant's rehabilitation, reduced recidivism and overall fair and proper administration of justice. Thru Judge Cleveland's Internship Program, interns are afforded a great opportunity to learn about the criminal justice system, professional networking, gain valuable work experience, develop on a personal level, and earn recommendations for future jobs, law school or graduate school. Many of her previous interns are now practicing attorneys, participating in various graduate fellowships, attending law school or graduate school. She continues to maintain a mentor/mentee relationship with all of her former interns in order to help them realize their education/career goals.
State Civic and Professional Involvement: Outside of the courtroom, Judge Cleveland is involved in organizations that enhance the quality of life in not only the Huntsville?Madison County community but throughout the State of Alabama. She is a graduate of both Leadership Alabama and Leadership Huntsville/Madison County. She currently serves on the board of the Alabama Municipal Judges Association as President-Elect. She was also appointed by her municipal judge collegues throughout the state to be their voice on the important Alabama Judicial Study Commission which makes recommendations to the Governor and the State Legislature on ways to improve the administration of justice throughout the Alabama Unified Judicial System. In May of 2016, she was elected to serve her college Alma Mater as a member of the University of North Alabama's Foundation Board of Directors which oversees over $10 Million Dollars in scholarship funding for UNA students. She also serves on the Executive Board of the Greater Alabama Council of the Boy Scouts of America as Vice President of Membership which oversees 22 Chapters state-wide and a multi-million operating budget. She completed a 6-year term on the Alabama Civil Justice Foundation where she successfully secured local grant funding for organizations such as Harris Home for Children, Wellstone Behavioral Health, Seminole Services Center, Boys and Girls Club, Girls Inc., Habitat for Humanity and Food Bank of North Alabama to name a few.
Local Civic and Professional Involvement: In the local community, Judge Cleveland serves on the Advisory Boards of Crestwood Hospital Women's Clinic, Village of Promise Foundation and Jemison High School's Law and Public Safety Academy. She has completed terms on the boards of Leadership Huntsville/Madison County where she served in various board positions over the years and as Chairman of the Board of Directors in 2011. She has also completed terms on the boards of Madison County Democratic Women and where she served as Chairman of the Board, Huntsville Rotary Club as Vocational Service Chairman, Women's Business Council of North Alabama, American Diabetes Association, Huntsville Madison County School Foundation, Ability Plus Corporation for the Physically and Mentally Disabled, Alabama Constitution Village Foundation and Alabama Girl Scouts Council. Her other community and civic  involvement include: Delta Sigma Theta Sorority, Inc., Downtown Rotary Club member and STRIVE Mentor to Butler High School students, Faculty/Presenter Diversity Leadership Colloquium, Annual Speaker, Alabama State Bar and Huntsville City School's Diversity Law Academy and Annual Sponsor/Host in her courtroom, Jack and Jill of America Mock Trial Program.
Awards: Throughout the years Judge Cleveland has received numerous awards and recognition for her professional and community service to include 2002 Outstanding Woman of the Year, Southern Christian Leadership Conference, 2003 Outstanding Leadership Award, Alabama New South Coalition; and 2004 Distinguished Service Award from the National Alliance for the Mentally Ill, 2010 Whitney M. Young Outstanding Community Service Award by the Greater Alabama Council of the Boy Scouts of America, 2011 Alabama Administrative Office of Courts Howell Heflin Award for Outstanding Judicial Leadership in the Alabama Court Referral Program, 2012 University of North Alabama Alumni Award for Political Service, 2016 Greater Council of the Boy Scouts of America Silver Beaver Award, 2017, Leadership in Government Relations Award, Huntsville Progressive Alabama A&M Alumni Association, 2017, Woman of Distinction Award, Girl Scouts of North-Central Alabama.
Personal Life: Judge Cleveland is the proud mother of two daughters Kayla, age 21, a Senior/Political Science Major and Dean's List Scholar at the University of North Alabama, and Kelsey, age 19 a Sophomore/Political Science Major and Dean's List Scholar at the University of Alabama. She and her daughters reside in Madison, Alabama and are members of Saint John's Catholic Church.