Call for Contributors Agreement.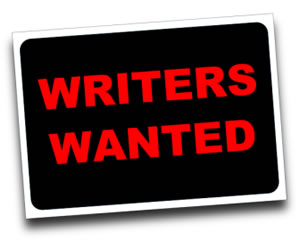 Do You Write Habitually? HB is seeking content writers to develop content in channel markets according to determined topics. If you write in your sleep and would like to become a resident expert in your area of focus, WE WANT YOU!   We are looking for contributors from all walks of life to give a balanced and objective (maybe even a little subjective : ) view of our city.
HuntsvilleBlack.COM (HB) is the premier social networking site for African Americans in the city of Huntsville, AL and the surrounding areas. More than just the latest's news and views, HB offers members the opportunity to network, chime in and talk to each other about what affects the greater Huntsville community.
If you have a great talent for writing and would like to share that talent with our readers, we invite you to submit positive articles (news, features, commentaries, editorials, opinions, etc.) for posting consideration on our website HUNTSVILLEBLACK.COM.  Please understand that HB reserves the right to refuse or accept your articles.  Unfortunately, we are not able to reply to each submission.
SUBMISSION GUIDELINES:
1.    As the writer, you are solely responsible for insuring HB that you are the author of the article, and that your information is factual and accurate.  You will be given the byline for your article.  Therefore, the content will be solely your responsibility.
2.    In no way are you considered an employee or legal representative of HB.  Your submission is strictly on a volunteer basis.  By your submission, you are automatically giving us permission to post your work on our site.  However YOU retain all intellectual property rights to your work.
2.1. Cross posting IS allowed. Already have a blog – GREAT! – HB can be a great way to gain a larger audience and promote your writing talents.   HB does not require exclusivity in article posting.
3.    Compensation:  There are several forms of compensation that we offer.
a.    Exposure: HB receives thousands of visitors.  We also promote, link, and advertise on dozens of websites around the web.  We guarantee your writing talent will be exposed to a wider audience of readers and you will have an opportunity to inform and influence them through your writing.
b.    Advertising and Promotion: HB is part of a network of sites.  We provide FREE network advertising and promotion for all our contributors.  (advertise your book, product, service website, blog, etc,)
c.    Intellectual Property Ownership: You retain intellectual property rights to your post however, once commented on by the community at large, the conversation as a whole becomes the property of HB and your post must stay posted regardless of your participation status.  Non-Exclusive Posting: HB allows cross posting of your articles and comments to/from other blogs and websites if you so desire.
e.     Deadlines and Commitments: There are none 
f.     Monetary:  A monetary compensation package for contributors is currently being developed.  Stay Tuned!
4.    Articles must be positive and informative, highlighting and focusing on the many positive things about our city and its people… (For example, key appointments, promotions, achievements in all professions).  Feel free to browse our website for examples of the kind of materials we post.  If articles are of a negative nature such a bad experience – please ensure that you seek a balanced approach to constructive criticism and offer solutions.
5.    Articles must be submitted grammatically correct and free of typos, etc.  (Remember, your writing is a representation of you).  We are family friendly site so KEEP IT CLEAN.  NO CURSING OR SEXUALLY GRAPHIC content will be allowed.
6.    If you have a desired heading for your article, you may include it.  However, it will be subject to our copy editing approval. Changes to your heading may be necessary, based on the needs and structure of our website. At the end of your article, you can place marketing information and contact information including links to your website.
7.    Please DO NOT submit your only copy of the article, for we are not able to return any materials.
8.    Photos are welcome.  Each person in the photo must be correctly identified.  Please note:  THE RESPONSIBILITY FOR SECURING PERMISSION TO USE PHOTOS SUBMITTED WITH YOUR ARTICLE IS THE SOLE RESPONSIBILITY OF THE WRITER (AUTHOR).  HUNTSVILLEBLACK.COM does not assume that responsibility. Unless specifically added by us, HB WILL direct any and all copy write claims to the author
IMPORTANT:  Copyright infringement must be immediately corrected once brought to our attention or removed or your posting privileges could be revoked.
9.    You will have a contributor account on HUNTSVILLEBLACK.COM to submit your articles for review.  After 3 consecutive successfully accepted posts, your account will be upgraded to "author" status for submission without review.  HB will still review posts from time to time to ensure quality and over all consistency with our objectives.
DISCLAIMER:
HUNTSVILLEBLACK.COM reserves the right to refuse or edit any articles and/or materials submitted for posting.  Any articles and/or materials posted on HUNTSVILLEBLACK.COM is the responsibility of that individual or author submitting it.  Responsibilities include, but are not limited to, accuracy, facts, figures, spelling, names, legalities, royalties etc.  The writer (submitter) must understand that HUNTSVILLEBLACK.COM is not liable for any legal claims that may result from any submitted material that is posted on its site.
ADDITIONAL COMMENTS:  HUNTSVILLEBLACK.COM and its partners and associates are committed to accentuating the positive about the great city of Huntsville and its people from a Black perspective.  Your articles, if accepted for posting, will be a welcome asset in our efforts to promote "The Best of Alabama."
By joining HB you agree to these terms and conditions.
Become a Community Contributor today!