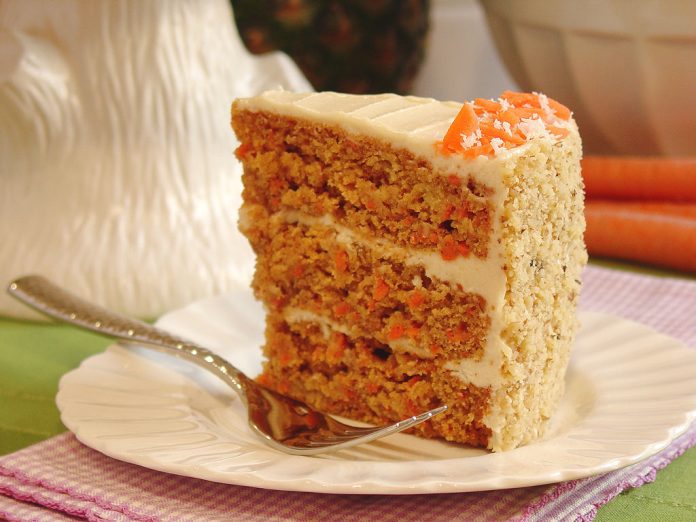 Cake:
2 c. sugar
1 1/2 c. salad oil
4 eggs
2 c. flour
2 tsp. cinnamon
2 tsp. baking soda
1 tsp. salt
2 tsp. baking powder
4 jars baby food carrots (15 oz. total)
1/2 c. walnuts
3/4- 1 c. raisins
Mix sugar, oil and eggs. In a separate, large bowl mix flour, cinnamon, soda salt, baking powder. Add sugar mixture to flour mixture. Add carrots, walnuts and raisins. Pour in a greased 13 x 9-inch glass pan and bake 45 minutes at 325 degrees. Let cool. Then ice with icing recipe following. (It is easiest to leave cake in pan, ice and serve from pan.)
Icing:
2 c. powdered sugar
3 oz. cream cheese, softened
3 T. milk
1 tsp. vanilla
1/4 c. butter, softened
Sift powdered sugar, add cream cheese, milk, vanilla and butter. Beat until smooth. Recipe is enough for 3 disposable tin loaf pans.