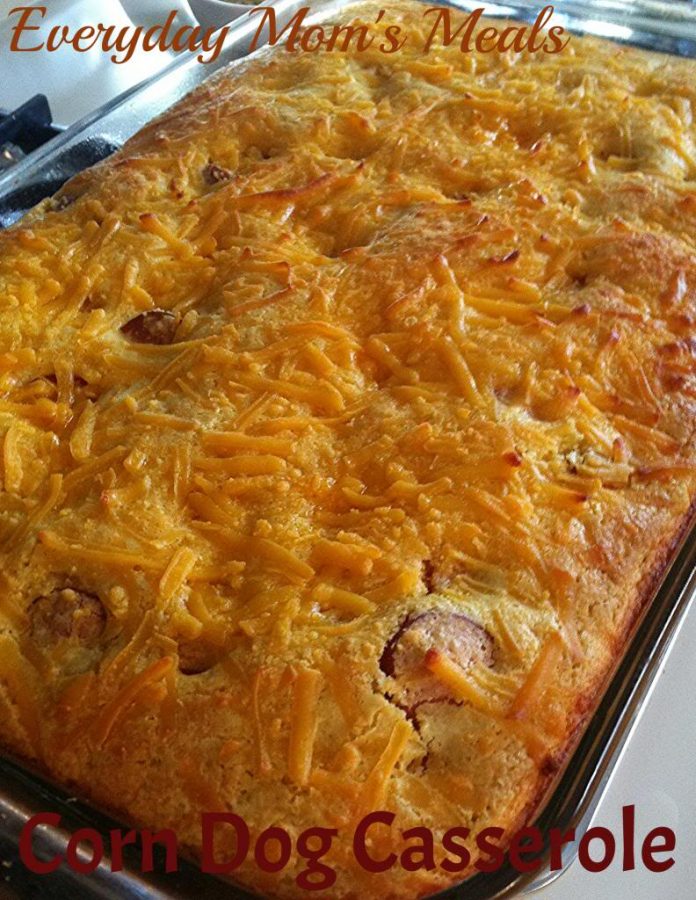 Casserole:
1 (28-oz.) can baked beans, undrained
1 (16-oz.) pkg. cocktail-sized hot dogs
1/2 cup barbecue sauce
1/4 cup finely chopped onion
Toppings:
1 (6.5-oz) pkg. golden corn muffin and bread mix
1/3 cup milk
2 tablespoons margarine or butter, melted
1 egg
Heat oven to 375F. In large saucepan, combine all casserole ingredients; mix well. Cook over medium-high heat until bubbly, stirring frequently. Pour into ungreased 2-quart casserole.
Prepare corn muffin mix as directed on package, using milk, margarine and egg. Spoon batter evenly around edges of hot bean mixture.
Bake at 375F. for 20 to 25 minutes or until around edges of hot bean mixture.
6 servings