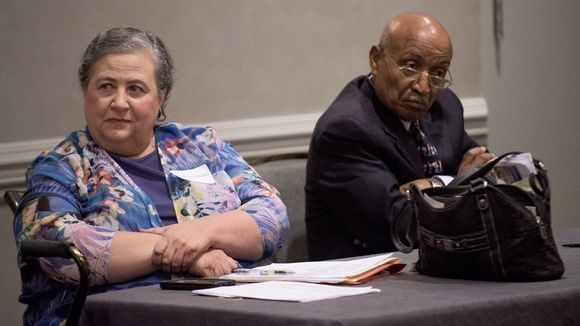 How can the same two people who have divided, basically bankrupt and nearly destroyed the Democratic Party now revive it? Watch out for the same ole regurgitated messages from the Democratic leaders in Alabama. Revival goers should watch out for classic Reed talking points: "We need to work together" or this classic: "We need people willing to work", etc. How can Reed/Worley revive the party when he has already flushed his legacy down the drain with his antics. He really is a sorry excuse for a party in need of some real leadership instead of someone who doesn't respect their value to the organization. Reed has nothing else to offer the Alabama Democratic Party and should do the honorable thing and resign. Never have I seen a man destroy his own legacy until I took a careful grassroots look at Reed.
The true Democratic Revival will only occur when the party has former Governor Don E. Siegelman back with his 1st Amendment Rights restored. Joe Reed & Nancy Worley have never excited the Democratic Party; they controlled it but they never excited it. These two lack imagination in the current world we live in and it's only their egos that are blocking them from seeing what we all see which is that their time has past. Today's leadership of the Alabama Democratic Party doesn't call for a Joe Reed or a Nancy Worley. The Alabama Democratic Party needs a change in leadership but here we have two people who's leadership is well below par. These two entrenched, narcissistic and non-producing leaders just need to go because their time in the party's history has passed. They are unable to elect candidates statewide or even fill a ballot with challengers.
Where was this revival spirit when former Alabama Governor Siegelman was framed and taken away in shackles? Where was this revival spirit when the super-majority in Montgomery, Alabama were doing all their damage to working and poor folks? Where was this revival spirit when a top Democrat running for Alabama Governor endorsed Jeff Sessions? If history serves as the guideline this revival will be nothing more than the same ole song & dance, dog & pony show starring Joe Reed and Nancy Worley.
Reed & Worley are NOT leaders who can excite a party and this is due to their type of leadership style. Theses two have never been seen as exciting controlling maybe but never exciting. They have no strategy for winning statewide elections and I personally question if they really do want to win statewide. So much of what they have done has sabotaged the party. Joe Reed and his clueless cohort Nancy Worley have operated like Republican control mechanism. I say this because you don't see them active when the swamp of Montgomery, Alabama is overrun by corruption.
The biggest threat to African American leadership in Alabama is Joe Reed and Know-nothing Nancy Worley. The Alabama Democratic Party infrastructure needs to be reconfigured minus Joe & Nancy. It can also be dismantled due to its lack of credibility and inability to get out the vote. These two have failed miserably and need to be held to a better standard. How is a Democratic Revival possible when it's leaders are complete failures who can win statewide or unite a fractured party. It's obvious that these two are a drag on the party. You know the party is in serious trouble when the leaders have no grassroots credibility and a top Democratic (Sue Bell Cobb) candidate for Governor broke her neck to endorse Jeff Sessions (R) in the running. This is absolutely absurd and by remaining silent about Cobb's back-handed slap to the NAACP Joe Reed is now not a leader in civil rights anymore he's a disgrace. Reed disgraces himself by his silence on the frame up of the former Governor Siegelman, Robert Bentley scandal, Luther Strange witch hunt of former Alabama Senate Pro Tem Lowell Barron (D), Mike Hubbard corruption, Sue Bell Cobb (D) endorsement of Jeff Sessions and voter apathy he causes.
In 2014 Joe Reed was talking about how the party had to make sure to have local chapter leaders in place. Is that hot air idea going to finally be carried out or is this the greatest dog & pony show on earth starring Joe Reed and know-nothing Nancy Worley? What progress has Reed made on getting those local chapter leaders in place since 2014? It's been 3 years so during the summer revival we'll have to see if he revives that because so much of what Reed says is a bunch of hot air/nothing. He's full of old speeches that don't address the real current issues facing the party. Under Joe Reed and know-nothing Nancy Worley the democratic machine is like a ship without a captain or a machine without an operator. These two are nothing more than a distraction and a drag and they don't care that their time has passed and stop slowing it down.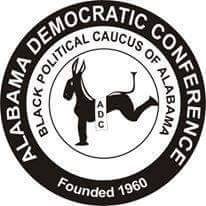 It is up to Joe Reed's inner circle, his family and his pastor to make him see what everyone sees and that's that he is hurting the party and to put the well-being of the party above his little ass ego. The Democratic Party is bigger than one man and Reed/Worley need to pushed aside. I question Reed's and Worley's loyalty. When all the turmoil hit Montgomery, Alabama where were these two? When Don Siegelman was railroaded where were Joe & Nancy? One day the Democrats will wake up and see that they've been sold out by their leaders. When the Republicans are rocked with scandal you don't hear a peep out of these two but when it comes election time then they want to surface with some dog & pony act; nothing new to see here.
I'm all for democrats rallying, reviving and organizing; I do it all the time but Joe Reed & Nancy Worley can't do it. They have a track record of losing and stagnating the party and running it like dictators where if you back talk Worley she will have you arrested. These two can't help but to make this all about them. The true Democratic Party Revival will not happen until the former Democratic Governor is 100% free to speak to the media and his thousands of followers. The former Governor enjoys thousands of supporters across the country meanwhile Joe Reed and his clueless cohort know-nothing Nancy Worley are clinging to power via The Alabama Black Political Caucus of Alabama. The ADC has also shamed themselves and I will talk about that in an upcoming piece. ADC friend or foe to the black community?