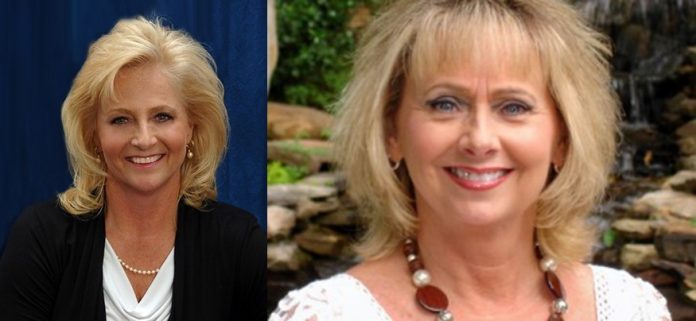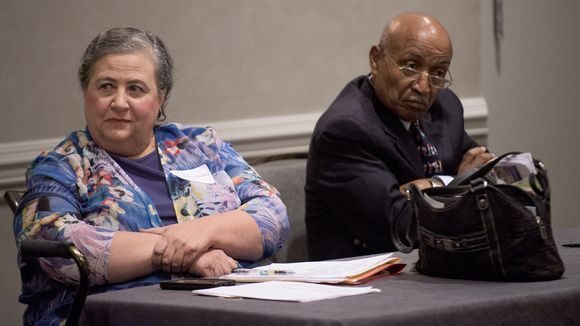 Etowah County Circuit Clerk Cassandra "Sam" Johnson and Revenue Commissioner Linda Barrett-Vaughan are the latest elected officials in the state to switch to the Republican Party since the November vote. "I believe the Democrat Party (has) gone too far to the left," Barrett-Vaughan the local GOP Committee, "My family supports my decision, and I would be honored to serve the people of Etowah County as a Republican."
"I, too, have been concerned about the direction of the Democrat Party for about three years, and I must be true to myself," Johnson said. "It would be an honor to serve the people of Etowah County and this committee as a Republican" After the 2014 vote, Democrats held the offices of probate judge, circuit clerk, district attorney, revenue commissioner, constable, one county commission seat, four of the county's six district and circuit court judgeship and one legislative seat. All six seats on the Etowah County Board of Education are held by Republicans.
Since then, a retirement and a death resulted in Republican appointments to the district attorney's office and one of the district court judgeship. Probate Judge Bobby Junkins has indicated he will retire and won't seek reelection ; one, possibility two, of the Democrats holding judgeships may not run again. Etowah County Democrat Chairman Ann Green said she thinks party switches are more opportunistic.
Commentary:
Where's our Democratic leaders Joe Reed and his clueless cohort Nancy Worley? So many people leaving and disgusted with their leadership that what they (Joe & Nancy) need is a rapid response team. They should've convened an emergency meeting with the remaining Democratic leaders in Gadsden both elected and grassroots. Democrats must be more vocal about the sorry state our leadership has been operating from for years under one Joe Reed. I'm so tired of African American leaders afraid to criticize failed African-American leadership that is no longer effective. What could drive a man to want to stagnate an organization that the members have lost faith in their leadership. Joe Reed is nothing more than a "water boy" for the white Republicans in Alabama. Alabama Democrats haven't held a statewide office since 2012. The legislature has been a Republican super-majority since 2010. Pro-Life Democrats and Anti-Abortion Democrats are squeezed out or silenced either openly or covertly. Ladies and Gentleman this is no way to "BUILD" a party!