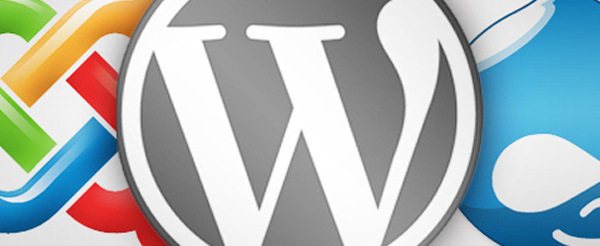 Need to keep your website up to date?

Want to rank higher in the search engines?

Don't want to pay your web designer for every tiny change to your site?
Yes?
A CMS can do all this and more

You like the look of your current website but need to bring it up to date! Our Convert to CMS Website Design solution will maintain the look and feel of your site but add the advantages of a Content Management System including the ability to Edit your own content, W3C Standards Compliance and Solid Search Engine Ranking only possible with CSS3/HTML5 Design. A CMS, or content management system, is a web based tool that allows you to edit your website content, add new pages, delete pages, change menu items and structure, add images, photos and video and optimise your site for the search engines.
For most small businesses, a CMS Conversion will cost around $500.
For more information, email us or call us during business hours.
Your Website Needs to be Up to Date
Everyone relies a lot more on the internet today – you know yourself, if you're looking for ABC product or a service provider the first place you probably head to is Google search. Because of this, its important your website content is as up to date as possible, If you don't have a content management system you're going to have to pay a web designer an hourly rate to make the change big and small.  This really means its likely that you'll either not make the changes or it will get put off for a long time.
Your existing website can be Converted to a CMS
In most cases your website can be converted to a CMS website with relative ease. Once setup and a little tutoring you'll be able to make as many changes to your site as you like from any computer anywhere.
Our CMS conversion services start from $500 including training and the process takes approximately 1-2 weeks from commencement to completion. For more information email us or call us during business hours.
With a CMS in place, adding a new page or updating some details on your site is as simple as using a Word Processor.
Ranking Higher in the Search Engines with a CMS
There are approximately 200 factors the search engines use to determine how to rank search results. Some of these factors like page titles, web addresses and meta descriptions are given much more weighting than others. These are larger technical non-visible elements of your site and without a CMS you're going to have to learn HTML code to modify them.
A CMS website is much more search engine friendly than a standalone website as it has search engine optimisation (SEO) features built in AND gives you direct access and the ability to edit many SEO fields directly, without needing any HTML or coding knowledge.
WordPress is our preferred CMS platform
WordPress started off as a blogging platform and has now evolved to become one of the most powerful CMS platforms available today. There are thousands of CMS platforms available but WordPress is by far our favourite and preferred platform. For starters it powers over 13% of all websites on the internet and 55% of all websites that actually have a CMS – its also very secure, fast, extremely search engine friendly and with hundreds of detailed training videos guiding that guide you through every aspect of the software – from basic beginner steps to advanced features.
Reasons to call Us Today to convert your Website to CMS Website Design!
HTML Website Design no longer performs well in the Major Search Engines such as Google.
HTML Website Designs are not W3C Compliant for Disabled Website visitors to view correctly.
HTML Website Designs are not Cross-Browser complaint so they Appear differently depending on the visitor's browser settings and Browser Brand ie. IE8, IE9, IE10, FireFox… so some people are NOT seeing your Website Design as you meant it to look!
HTML Website Designs can Not be Edited on "the fly" which means it's VERY hard for you to manage the site yourself without a Solid working knowledge of HTML and FTP.
HTML Website Designs can be very costly to have Edited, Repaired or Rebuilt by a Website Designer.
WordPress CMS Website Examples
WordPress as a CMS platform (wordpress.org) is often confused with WordPress.com, the free WordPress blogging platform and often mistakenly discounted for use as a business CMS for that reason.
Here's some great examples of business websites powered by WordPress CMS:
Beyonce – Mega superstar singer and performer
BestBuy –

Chain retailer with a large array of brand-name electronics, computers, appliances & more.

Fortune – A

n American business magazine, published globally by Time Inc. and founded by Henry Luce in 1929

.
Contact Us More Information..
For more information on WordPress or converting your website to a CMS, please email us or call during business hours 256-468-6995.
If you're looking for more detailed information on WordPress itself, there's literally millions of WordPress resources online, here's some of our favorites: