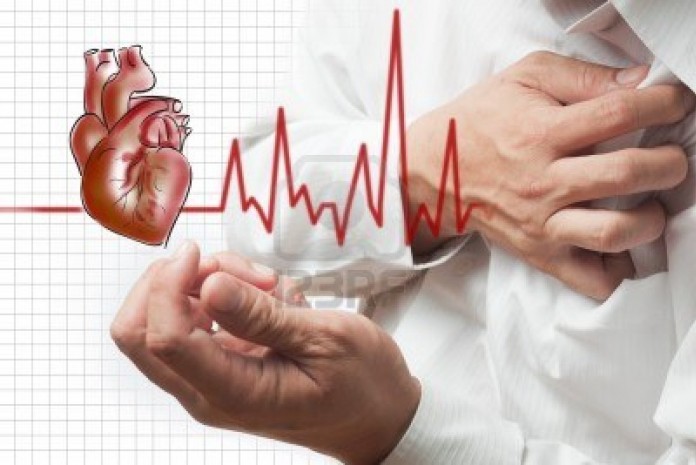 While chest pain is the most common symptom, some people will not experience chest pain at all, and the signs of heart attack can vary between men and women.
The most common symptoms:
Chest discomfort-pressure, pain, burning or feeling of heaviness that lasts more than a few minutes or goes and returns.
Discomfort in other upper body areas, including neck, jaw, arms, shoulder and back, even if it goes and returns.
Shortness of breath.
Light headedness, nausea or cold sweats.
If you have any of these symptoms, call 911 and get to a hospital right away. You are more likely to survive if treated within 90 minutes. Heart disease is the leading cause of death for both men and women and a major cause of disability in the U.S.
Reduce your risk of heart attack:
Check your blood pressure and keep it under control.
Be physically active daily.
Don't smoke.
Get tested for diabetes-if you have it, keep it under control.
Monitor your cholesterol and triglyceride levels.
Maintain a healthy weight.
Eat lots of fresh fruits and vegetables
Limit your alcohol intake to no more than two drinks per day for men and one drink per day for women.
Warning Signs In Men:
Men report feeling more severe chest pain than women and often say it was brought on by exertion. They also report more abdominal discomfort that feels like heartburn. Men are more likely to break out in a cold sweat and to feel pain move down their left arm.
Warning Signs In Women:
Women are less likely to recognize the signs, often chalking up the symptoms to heartburn, the flu or simply aging. While chest pain is the most common symptom, women are more likely to have shortness ob breath, nausea or stomach pain and back or jaw pain.