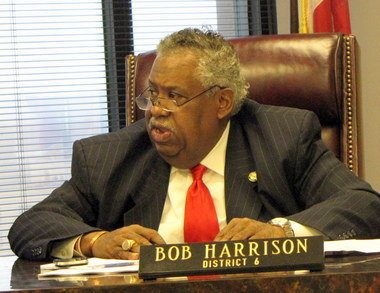 He's not the "People's Commissioner" he is however the illegitimate brain child of Alabama New South Coalition Madison County, Alabama chapter. There's an ominous cloud hanging over Madison County District 6. There can be no fairness and equity and fairness as long as Robert "Bob" Harrison is in office. He's a problem also because he's not an authentic leader and that's why Alabama New South Coalition Madison County chapter lost credibility at the grassroots level by (crook) them installing Harrison in 2004 as the District 6 nominee. To be an effective leader of people authentic leaders must first discover the purpose of their leadership. If they don't they are at the mercy of their egos and narcissistic impulses which is what I believe is exactly happened to the current commissioner. Authentic leaders know the "true north" of their moral compass and are prepared to stay the course despite challenges and disappointments. Authentic leaders are more concerned about serving others than they are about their own success or organizations. Alabama New South Coalition stabbed the grassroots in the back by endorsing Harrison against the grassroots wishes.
The Robert "Bob" Harrison leads back to Alabama New South Coalition Madison Chapter:
How can I speak on ANSC Madison, County chapter?
I was at one time the darling of Alabama New South Coalition Madison County, Alabama chapter. I helped them establish the 21st Century Leadership Movement Madison County chapter ran by Alabama Senator Hank Sanders daughter. This was and I hope still is a great organization (21st Century) and I feel extremely honored to have been a part by establishing the Madison County, Alabama chapter, taking the first two members to Selma, Alabama and doing counseling/presentations in a few of their Fall Leadership camps and a Spring camp over the years. I have to say that the 'Sankofa' camp was the best by far with leaders/speakers from all over the world for a week where we put on programs, listened to lectures and gave demonstrations. I took two of my daughters on a couple of these camps. I was also pleased to bring in 12 new New South Coalition members who were also students at Alabama A&M University.
So What Went Wrong at Alabama New South Coalition, Madison County, Alabama chapter And Gave Birth To The Grassrootsmouthpiece?
In 2004 I was a member of the Alabama New South Coalition/Madison County chapter. I was a member on their candidate screening committee. Candidate Robert "Bob" Harrison complained because I was also serving as campaign manager of one his opponents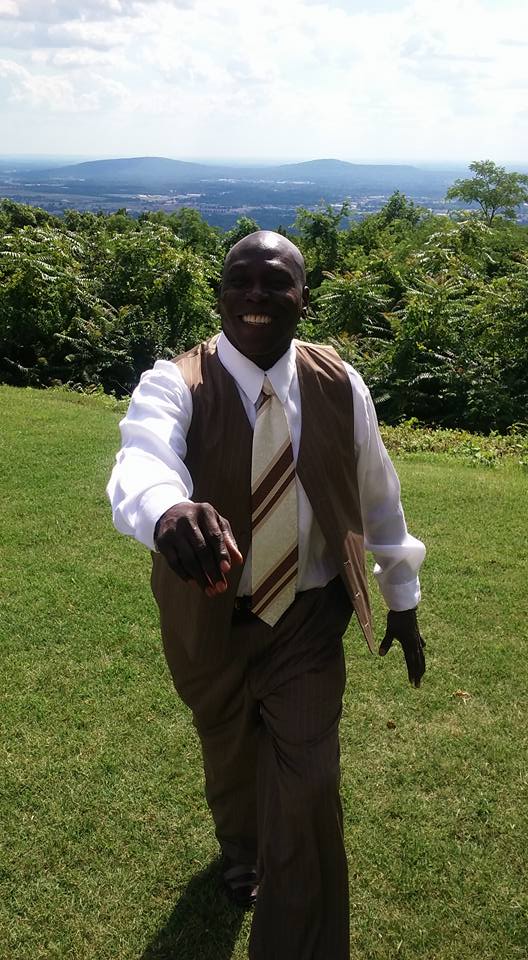 Peter Proctor, Jr. I had a conflict of interest. I was faced with a choice of manager or screening committee which I decided to stay on the screening committee because of a jail issue which seems to be relevant right now but I digress. I resigned as campaign manager. The organization went through the process and endorsed Peter Proctor, Jr unanimously at a vote of 5 to 0. A couple of days later out of a routine meeting a large number of people mostly the older generation were present. It was very unusual that they would be there early in the weekday. These were members that I hardly every seen before to show up on a Monday night. The President called for a new vote on only one of the Screening Committee's Endorsements and that was Madison County District 6. They had very craftily stacked the members that would vote their way. Although a 3 of the 5 screening committee members were there we were missing the Alabama A&M University members. Alabama New South Coalition usurped the grassroots voice and voted to resend the Screening Committee's endorsement to install illegitimate candidate Robert "Bob Harrison as their favorite. No other endorsement was brought up or voted on; only that one. Shortly thereafter the leaders caught wind that we (the screening committee, our members allies and 12 new A&M University members were going to vote them out at the upcoming organization elections according to the bylaws. The next move they made was to change the Alabama New South Coalition Madison County, Alabama elections until new A&M members had gone home on Dec. 12th. On that night the hand (Alabama New South Coalition) that held the dagger struck it into the back of the grassroots. The next day the #grassrootsmouthpiece was born.
The Endorsement:
There's hope for all. On November 8th  Madison District 6 has an opportunity to m
ake a very strong statement concerning the Robert "Bob" Harrison Problem. The opportunity lies with the write-in candidacy of Community Activist Angela Whaley. Angela says: "Unfortunately, we have some leaders who have truly lost their perspective. They are no longer aligned with the philosophy or voice of the people they were chosen to represent. North Huntsville is better than what Commissioner Harrison portrays. The time has come to move forward and build true harmony in this city. I will work to do what is in the best interest of people, not politics. Hostility divides, harmony heals. As your County Commissioner, I will lead wit
h transparency and diplomatic leadership for lasting change. I believe that North Huntsville deserves better representation.
*Angela Whaley holds a BA from UAH. She was a candidate in the 2008 City of Huntsville District 5 municipal race. She has lived in the Huntsville area for over 26 years. She came here to attend Alabama A&M University.
Over the years, she has contributed to the workforce and participated in a variety of volunteer service activities, from working with the homeless to mediation in the district court system. Angela has formed relationships and is well respected by every demographic and background, from CEO to stay at home single parents and or budding youth. Angela is a current Committee of 100 member & John Riche Scholar selected for 2016. She is a volunteer tutor with R Fathers Making a Difference (R Fathers MAD) and a volunteer mentor in Judge Hundley's District court. Past community participation includes:
Alabama Leadership Initiative Participant (2012)
Employee Readiness Workshop Presenter (2012)
Huntsville/Madison County Leadership Impact Class 3 Committee Member and Day Chair
HISFest Panelist for Youth (2011)
Christian Education Director, Eagles Nest Ministries (2010-2012)
Schools Foundations Speak Up Leadership Team (2010)
1st Vice President of North Huntsville Civic Association (2009-2012)
Columbia High School Basketball Booster Club President (2010-2011, Treasurer 2009-2010)
Education Service in Action Volunteer (2009)
Graduate of Huntsville Madison County Connect Program (C-10)
NAACP, Political Action Chair (2008)
2nd Vice President, Von Braun Lions Club (2007-2009)
Real Estate (First Time Buyer & Credit Repair) Workshop Presenter (2007-2009)
PTA President Columbia High School (2006-2007)
Secretary Huntsville City Council of PTAs (2005-2006)
Madison County Small Claims Court Mediator (2000-2002)
Angela Whaley holds a B.A. in Political Science from University of Alabama in Huntsville 2000