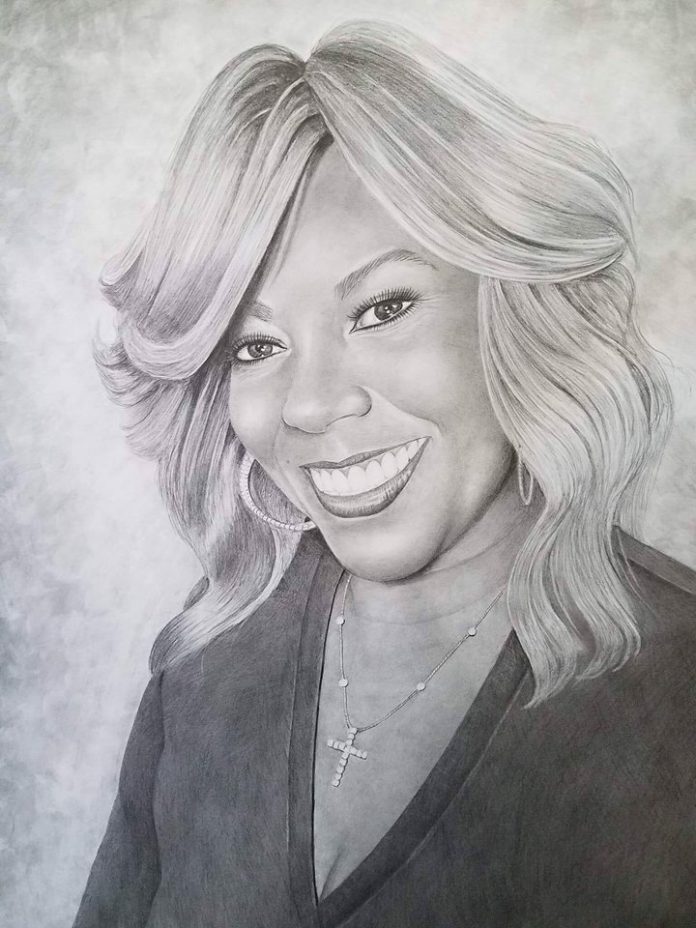 Clarence was born in Hillsboro, a small town in Alabama. It was there he developed his God given talent with no formal training, with great family and friends support. Over time he had formed his on unique style of drawing. He always believed in creating realistic detailed masterpieces that showcased his utmost abilities. Pointer welcomes challenging and seemingly difficult projects, it keeps him sharp. Success came after lots of practice, perseverance, self-discipline, patience and determination to be the best.
While serving in the Air Force stationed at Okinawa, Japan a master Japanese Artist who told him to devote even more time to each project. After those words of wisdom, Clarence began winning numerous art contests throughout Southern California and has gained international status. Clarence "Pencilman" Pointer is living proof that Lawrence County and all of Alabama is packed with talent and that our citizens shine where ever they go. www.HuntsvilleBlack.com would like to wish Clarence "Pencilman" Pointer much love and continued success.
First off what it feel like coming from a small town in Alabama and living your dream and doing what you love? Clarence Pointer: It's a childhood dream to become among the elite artist on the planet. The majority who has made it to celebrity status, came from small towns. I feel great saying I'm from Hillsboro, a city with no traffic lights. 
You've been representing Lawrence County, Alabama and all of Alabama very well for a long time so what's new with the Pencil Man? Clarence Pointer: Recently I was commissioned to create a drawing of the "First Lady of Motown" Claudette Robinson (Miracles) as she was being honored by the city of Los Angeles.
Tell us about your online art mentor ship and how you are excited about getting the aspiring artist in Alabama involved? Clarence Pointer: Allow me to aide you in increasing your pencil art skills and invite my positive suggestive criticism for your personal growth on an art project per week. This membership includes verbal guidance as well. Yes you are invited to pick my brain on marketing, promoting and networking tips. The cost is only $100 for this month to month program, for as long as you desire to b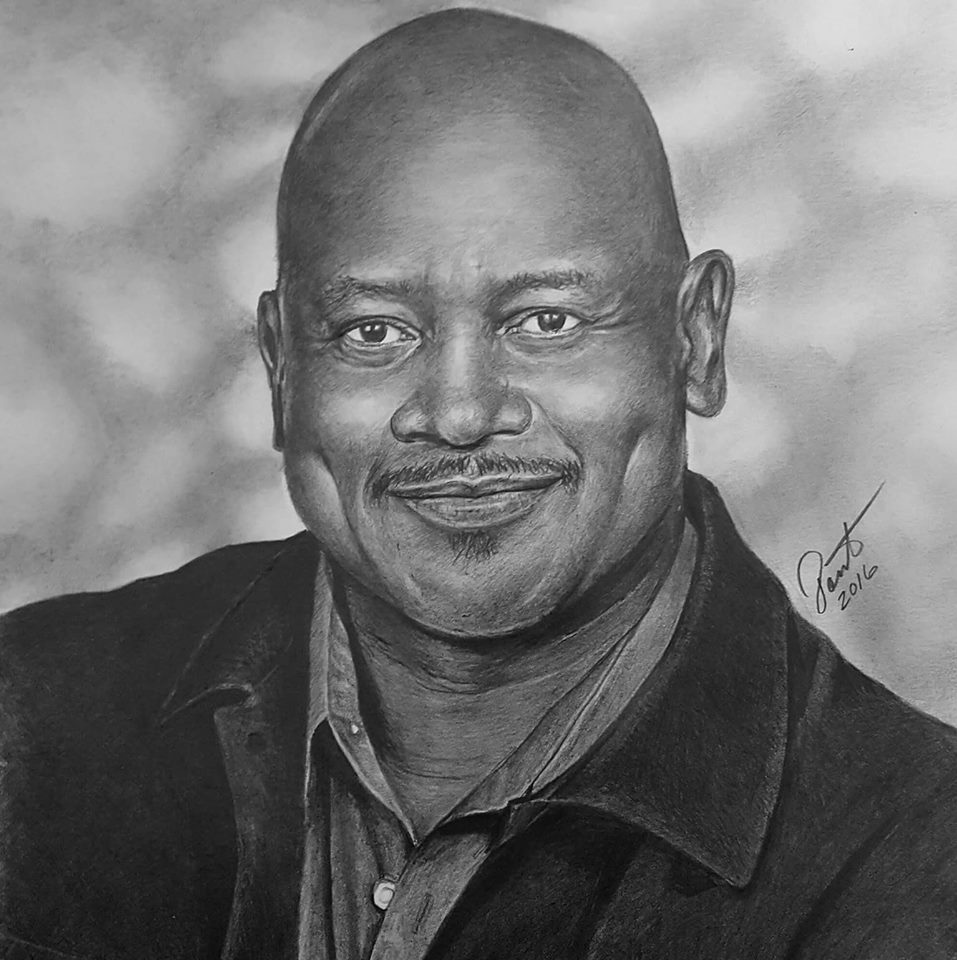 e a part of it. Much success to you
What is your role with Sports Life Magazine? Clarence Pointer: I am the artist exclusively chosen to create every cover for the magazine and all the interior artwork as well.
Pointer has achieved much success and fame and the following is but a few of his many accomplishments on his journey to becoming the master artist he is today:
He has had artwork on sitcoms, Hanging with Mr. Cooper & Sparks in the 90's
He was chosen to be Miss America Majorie Judith Vincent's escort for Black History month in the Southern California Region in 1992.
Commissioned to create a drawing of Rosa Parks for a special event presentation at Edwards AFB in 1993.
Hand selected as Art Director of magazine publication "Black Bottom-Line", by it's founder and publisher Dr. John Ward.
Invited to showcase his art masterpieces at Motown legend Smokey Robinson's 1st Annual Celebrity Golf Tournament in 2005.
Commissioned to draw cast members of the Gospel Musical Play "Gods Trying To Tell Me Something" for their promotional tour.
He was commissioned to create an entire wall of legendary musical artist for Los Angeles Rams Wide Receiver Willie "Flipper" Anderson in 1990 consisting of 15 pieces.
Other patrons are Smokey Robinson singer/entertainer and Barry Gordy Motown Record Legends; Lindsay Hughes a southern California McDonald's Executive.
He currently has artwork displayed at Roscoe's Chicken and Waffles, a famous Soul Food restaurant located in downtown Hollywood California.
Recent patrons of his art masterpieces are Singer Stevie Wonder and Actor/Actress/Singers Will & Jada Picket Smith and Los Angeles Sheriff Leroy D. Baca, he holds the highest police position in the city; all acquiring his lastest 44th President of the United States of America Barack Obama Masterpiece.
Dr. Fredrick K. C. Price founder of Ever Increasing Faith Ministries; Crenshaw Christian Center one of the worlds largest churches has one "Barack Obama" masterpieces showcased in his Pastoral office.
Antelope Valley Mayor/Bishop Henry Hearns one of the respected individuals in the state of California.
Clarence was personally invited as the featured artist for the 2009 Barack Obama Beverly Hills California Inauguration Celebration.
Featured on the Local Edition in January 2009; a Time Warner Cable Company Television Program reaching all of Southern California.
Selected as Art Director and Illustrator for JMC Gospel Music Record Label in January 2009 by Founder and CEO Janice Marshall. He will be in the sole artist to create and design every CD cover.  He will be bringing true art back to form like back in the day.
Recent patrons to acquire his artwork have been legendary Singer Melba Moore and Aids Activists/ Spokesperson Rae Lewis-Thornton.
Actor Sy Richardson the multi-talented actor, who is famous for his character roles and one man shows.
Actress Troy Byer of Dynasty and The Five Heartbeats and actress Ella Joyce.
*THIS BUT A FEW OF HIS MANY ACCOMPLISHMENTS WHICH WE WILL COVER IN THE LIVE INTERVIEW AT: http://tobtr.com/10060827 coming up this Wednesday at 5 p.m. Central Time Zone.