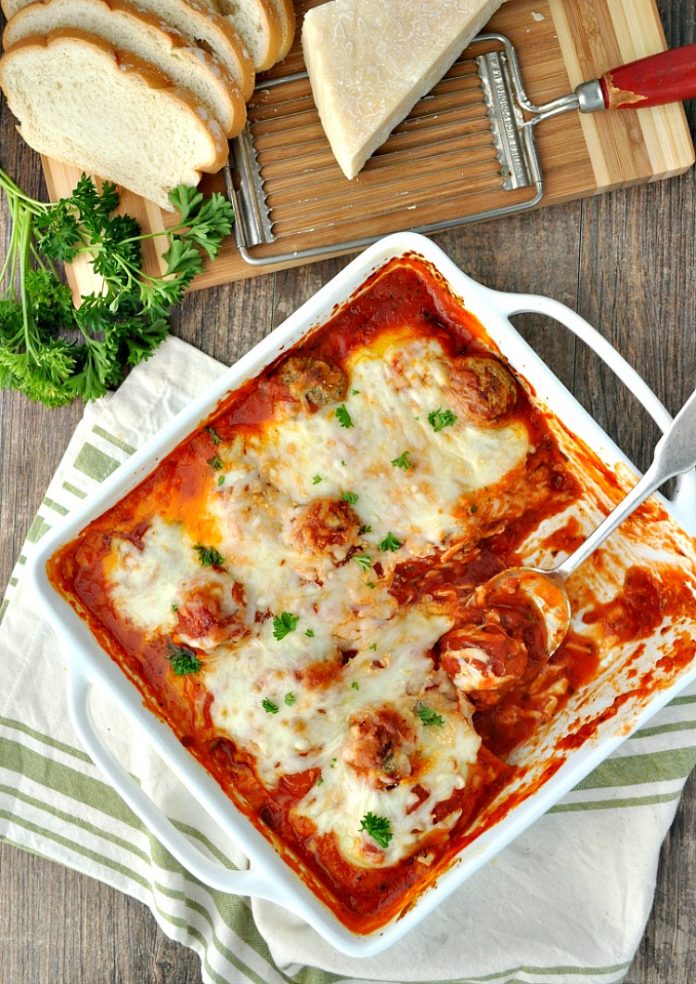 1 (14.5-oz.) can diced tomatoes with Italian-style herbs, undrained
1 (12-oz.) jar beef gravy
1 teaspoon sugar
12 oz. frozen small round cheese-filled ravioli (about 22 ravioli)
18 frozen cooked Italian meatballs (about 8 oz.)
1 1/2 cups Green Giant Frozen Mixed Vegetables
4 oz. (1 cup) shredded mozzarella cheese
Spray 12×9-inch sheet of foil with nonstick cooking spray. In large bowl, combine tomatoes, gravy and sugar; mix well. Add frozen ravioli, frozen meatball and mixed vegetables; mix well. Spoon into ungreased 11×7-inch (2-quart) glass baking dish. Cover with foil, sprayed side down; refrigerate at least 8 hours or overnight.
Heat oven to 350F. Bake covered for 40 minutes.
Uncover baking dish; sprinkle cheese evenly over top. Bake uncovered and additional 10 to 15 minutes or until bubbly and thoroughly heated.
4 servings
Ingredient Substitution: Try a shredded Italian cheese blend instead of plain mozzarella.
Storage Tip: Cover the cooled casserole tightly with foil and refrigerate it for up to two days. For bag lunches, transfer the cooled casserole to single-serving microwave safe containers with tight-fitting lids. Tote the casserole in an insulated lunch bag.