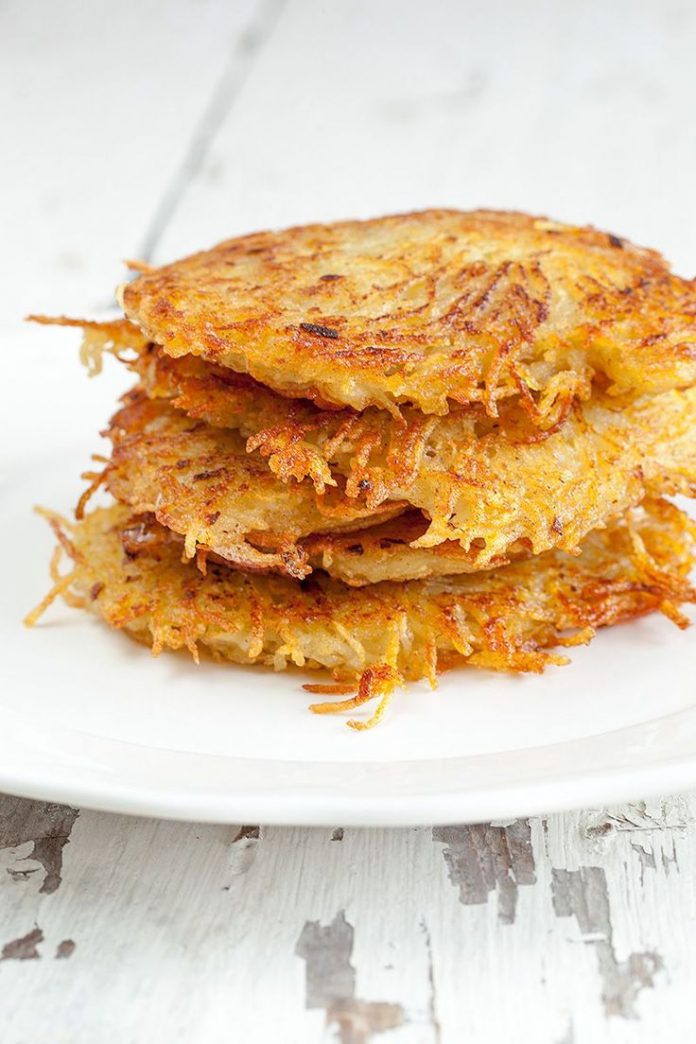 1 (20-oz.) refrigerated hash-brown potatoes
4 oz. (1 cup) shredded Monterey Jack cheese
1/2 cup sliced green onions
1 1/4 cups of milk
2 Chipotle chiles in adobo sauce, finely chopped
2 teaspoons adobo sauce from can
2 garlic cloves, minced
1/2 teaspoon seasoned salt
1/4 teaspoon pepper
Heat oven to 350F. Spray shallow 1 1/2-quart casserole or gratin dish with nonstick cooking spray. In sprayed casserole, combine potatoes, cheese and onions; mix well.
In medium bowl, combine all remaining ingredients; blend well. Pour over potato mixture; mix well.
Bake at 350F. for 45-50 minutes or until potatoes are tender and top is golden brown.