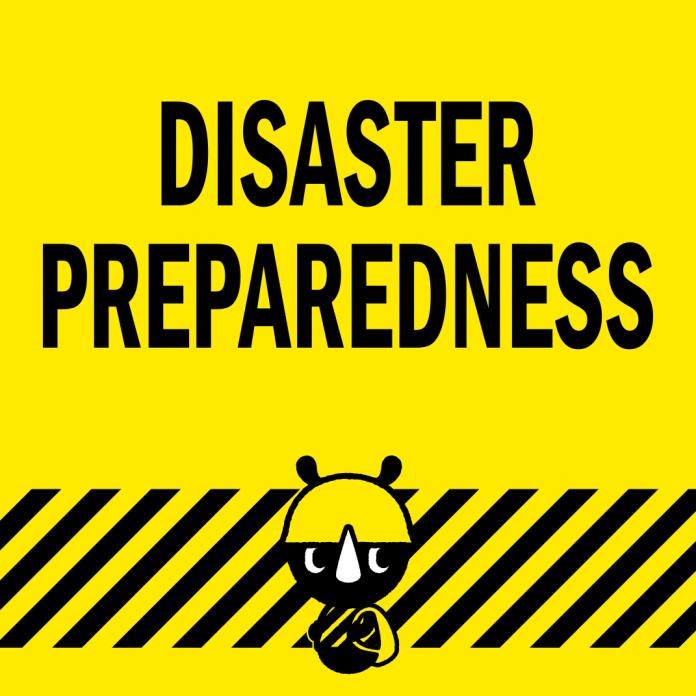 Preparing Makes Sense. The likelihood that you and your family will survive a house fire depends as much on having a working smoke detector and an exit strategy, as on a well-trained fire department. The same is true for surviving a terrorist attack or other emergency. We must have the tools and plans in place to make it on our own, at least for a period of time, no matter where we are when disaster strikes. Just like having a working smoke detector, preparing for the unexpected makes sense. Get ready now.
Get a Kit of emergency Supplies. Be prepared to improvise and use what you have on hand to make it on your own for at three days, maybe longer. While there are many things that might make you comfortable, think first about fresh water, food and clean air.
Consider two kits. In one, put everything you will need to stay where you are and make it on your own. The other should be a lightweight, smaller version you can take with you if you have to get away. You'll need a gallon of water per person per day for drinking and sanitation, include in the kits a three day supply of non-perishable foods that are easy to store and prepare such as protein bars, dried fruit or canned foods. If you live in a cold weather climate, include warm clothes and a sleeping bag for each member of the family.
Some potential terrorist attacks could send tiny microscopic "junk" into the air. Many of these materials can only hurt you if they get into your body, so think about creating a barrier between yourself and any contamination. It's smart to have something for each member of the family that covers their mouth and nose, such as two to three layers of a cotton t-shirt, handkerchief or towel or filter masks, readily available in hardware stores. It is very important that the mask, not around it. Do whatever you can to make the best fit possible for children.
Also include duct tape and heavyweight garbage bags or plastic sheeting that can be used to seal windows and doors if you need to create a barrier between yourself and any potential contamination outside.