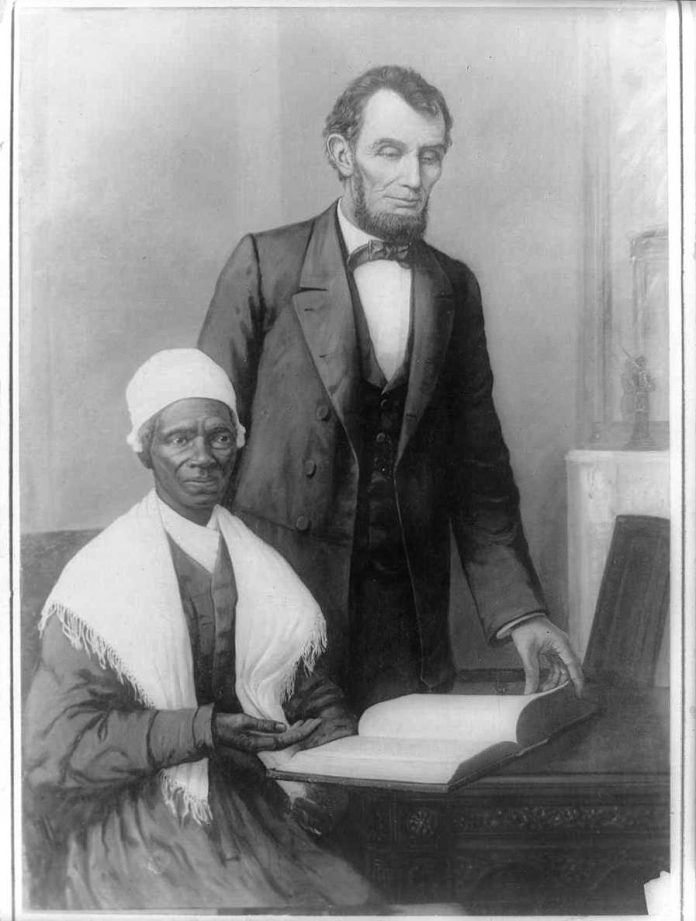 1994-South Africa rejoined the Commonwealth after an absence of 33 years.
1973-WGPR becomes the 1st Television station owned by African-American was given a permit to operate.
1966-Civil Rights Conference held at the White House. Approximately 2,400 persons attended.
1868-Texas constitutional convention (nine Blacks, eighty-one whites) met in Austin.
1864-Solomon George Washington Dill killed. Solomon Washington Dill, poor white ally of Black Republicans, assassinated in his home by white terrorists. Dill had allegedly made "incendiary speeches" to South Carolina Blacks.
1864-Florida General Assembly (nineteen Blacks, fifty-seven whites) met in Tallahassee.
1843-Sojourner Truth left New York and began her career as an antislavery activist.
1835-The 5th National Negro Convention met in Philadelphia and urged blacks to abandon the use of  terms "African" and "colored" when referring to "Negro" institutions, organizations and to themselves.
1835-Sixth national Black convention met in Philadelphia with thirty-five delegates from six states and the District of Columbia.