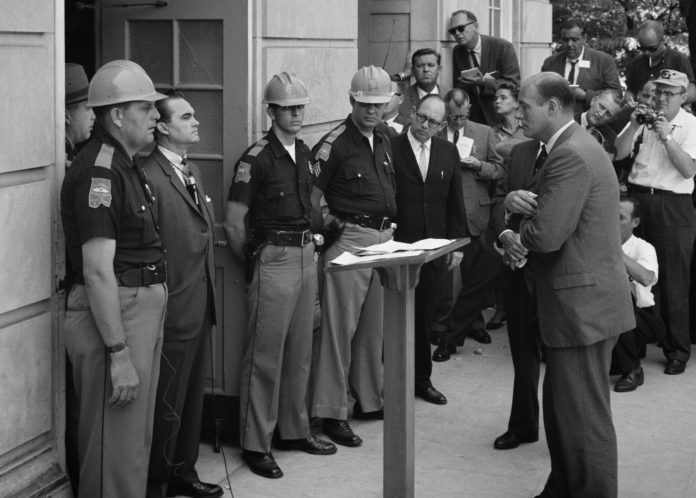 1967-Race Riot in Florida. National Guard mobilized.
1964-Nelson Mandela sentenced to life imprisonment. Nelson Mandela sentenced to life imprisonment for allegedly attempting to sabotage the white South African government.
1963-Vivian Malone and James Hood, accompanied by U.S. Deputy Attorney General Nicholas Katzenbach attempt to register at the University of Alabama. Governor George Wallace bodily blocks their entrance. When National Guardsmen return later in the day with Malone and Hood, Wallace step aside.
1963-Segregation is morally wrong said Kennedy. President Kennedy told nation in radio-TV address that segregation was morally wrong and that it was "time to act in Congress, in your state and local legislature body, and….in all of our daily lives."
1930-Charles Rangel, U.S. Congressman, born.
1920-Hazel Scott, singer was born.