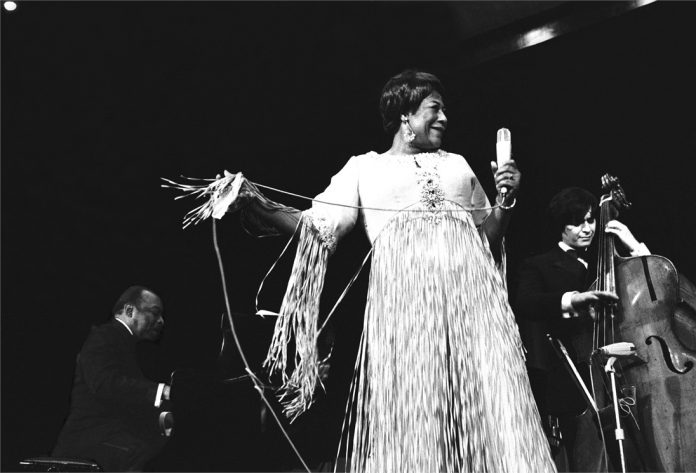 1990-Saxophonist Dexter Gordon, the last of the beboppers, died of kidney failure in Philadelphia.
1972-Major General Frederick E. Davidson first African American to lead an Army division.
1963-Black and white Freedom Riders through the South test compliance with court decisions.
1960-Consent judgement in Memphis federal court ended restrictions barring voters in Fayette County, Tennessee. This was the first voting rights case under the Civil Rights Act.
1950-Charles "Chuck" Cooper first African American ever drafted by an NBA team; picked by the Boston Celtics.
1947-Jackie Robinson joined the Brooklyn Dodgers and became the first Black in the major leagues in modern times. Larry Doby joined the Cleveland Indians on July 6 and became the first Black in the American League. Three other Blacks played in the major leagues in 1947: Dan Bankhead, pitcher, Brooklyn Dodgers; Willard Brown, outfielder, St. Louis Browns; Henry Thompson, infielder, St. Louis Browns.
1944-In 1943, Dr. Frederick D. Patterson, president of Tuskegee Institute (now Tuskegee University), wrote an open letter in the Pittsburgh Courier to the presidents of our nation's private black colleges urging them to "pool their small monies and make a united appeal to the national conscience." His words would soon become the guiding principle for one of the world's leading education assistance organizations. One year later, the United Negro College Fund was incorporated on April 25th with 27 member colleges and a combined enrollment of 14,000 students.
1918-Ella Fitzgerald, "First Lady of Song," was born. In 1934, an awkward sixteen-year-old girl made her singing debut at the Harlem Apollo Theatre amateur night in New York City. She intended to dance, but she lost her nerve and when she got on stage the man said: "Do something while you're out there", the singer later recalled. "So I tried to sing 'Object of My Affection' and 'Judy', and I won first prize." She drew the attention of the bandleader Chick Webb. After personally coaching the shy performer, Webb introduced her at the Savoy Theatre on evening as his orchestra's singer. That evening marked the beginning of Ella Jane Fritzgerald's singing career. One of the great compliments paid to Ella was from Ira Gershwin who said "I don't realize our songs were so good until Ella sang them." Ella's life was marked both by extreme highs and lows. Born in Newport News, Virginia in 1917 and orphaned at the age of 15, Ella was placed in the Colored Orphan Asylum in Riverdale, one of the few orphanages at the time that accepted Afro-American children. From there, she was transferred to the New York State Training School for Girls, a reformatory at which State investigations later revealed widespread physical abuse. Having escaped from the reformatory, Ella was literally living in the streets of Harlem when she was discovered by Webb. She was married twice, first at the age of 24 to a shady character by the name of Benjamin Kornegay, and then again to bass player Ray Brown at the age of 30. Both marriages ended in divorce. A diabetic for many years, the disease compromised her vision as well as her circulatory system before taking her life. In 1992, both of her legs were amputated below the knee due to diabetes related circulatory problems. As an artist, however, Ella achieved legendary success in a career that spanned six decades, yielded recordings numbering into the thousands, and earned the singer countless awards including a Kennedy Center Award for her contributions to the performing arts, honorary doctorate degrees.