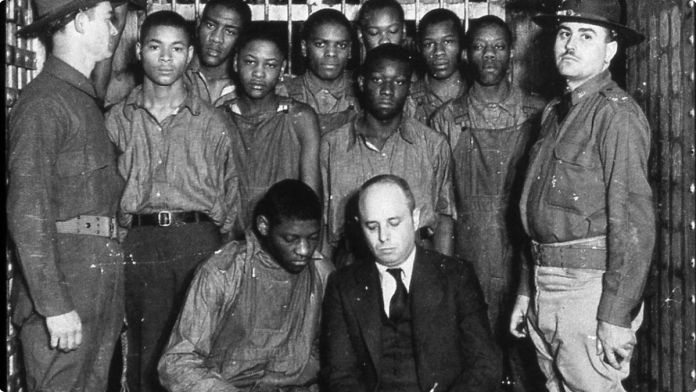 1989-Clarence Willie Norris, last surviving member of the Scottsboro Boys died at age 76 while a patient at the Bronx Community Hospital. Norris was of nine African American teenagers accused of the 1931 rape of two white prostitutes in Alabama. The case was tried several times between 1931-1937 ending only after  one woman recanted her charge. Norris spent 15 years in prison before being paroled. Once freed, Norris left Alabama for New York. He was pardoned by the state of Alabama in 1976 after the state parole board determined his innocence.
1981-Samuel Pierce is named Secretary of HUD in the Reagan Administration.
1949-James Robert Gladden becomes first African American certified in orthopedic surgery.
1948-George Foreman, two-time heavyweight boxing champion, was born in Marshall, TX. In a 1973 Kingston, Jamaica bout, he defeated Joe Frazier to receive the heavyweight championship. Foreman kept the title for 22 months until losing it to Muhammad Ali.
1931-Singer Sam Cook, the son of a minister and believed by many to be the first father of soul music, was born in Chicago, Illinois. Cook began his singing career with a gospel group known as the Singing Children. His fame came in 1965 with "You and Me," "Only 16," and his very famous "Stand By Me" and "Shake, Rattle and Roll." Cook was fatally shot in a Los Angeles motel in 1964.
1920-Birth-date of actor, pianist and singer William Warfield who was born in West Helena, Arkansas. Warfield's illustrious career in music spanned 54 years.
1891-Lodge Bill, which called for federal supervision of U.S. elections, abandoned in the Senate after a Southern filibuster.
1822-Early Colorado gold miner, hotel magnate and entrepreneur, former slave Barney L. Ford, was born in Stafford Court House, Virginia. Through a number of business dealings, Ford became a wealthy
1801-Haitian liberator, Toussaint L'Ouverture, enters Santiago to battle the French.