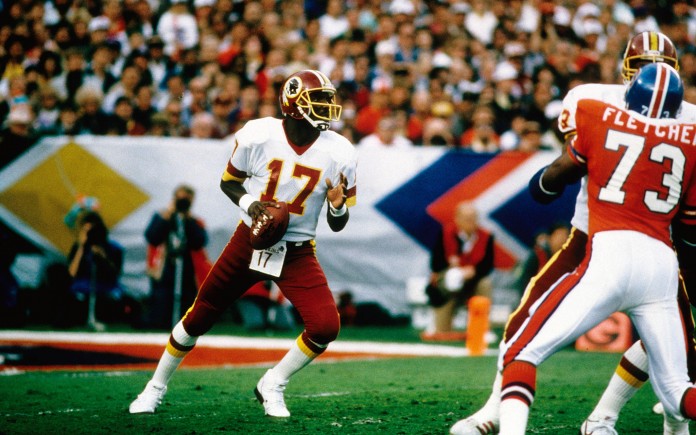 1988-Washington Redskins quarterback Doug Williams, the first African American quarterback to play in a Super Bowl game, is named MVP in Super Bowl XXII.
1963-James Baldwin's influential collection of essays "The Fire Next Time" is published.
1962-Lt. Commander  Samuel L. Gravely assumed command of destroyer escort, USS Falgout. Navy said he was the first Black to command a U.S. warship.
1934-Etta Moten sings for President and Mrs. Franklin D. Roosevelt at a White House dinner. It is the first time an African American actress performs at the White House.
1931-Baseball great Ernie Banks, former Chicago Cub star was born in Dallas, Texas.
1919-In Cairo, Georgia on this date baseball great Jackie Robinson was born. The fifth African American to play major league baseball with a white team, Robinson joined the Brooklyn Dodgers in 1947, ending five decades of segregated baseball. At the time of his retirement on October 1972, Robinson is believed to have been the most respected of all baseball players.
1914-Boxer Jersey Joe Walcott was born Arnold Raymond Cream in , New Jersey. Walcott won the World Heavyweight Championship from Ezzard Charles, whom he knocked out in the 7th round of their  1951 title bout in Pittsburgh, Pennsylvania. Walcott had had 69 professional fights. He won 30 of them by knock-out and was elected to the Boxing Hall of Fame in 1969.
1865-Congress passed the Thirteenth Amendment which, on ratification, abolished slavery in America. The vote in the House was 121 to 24.