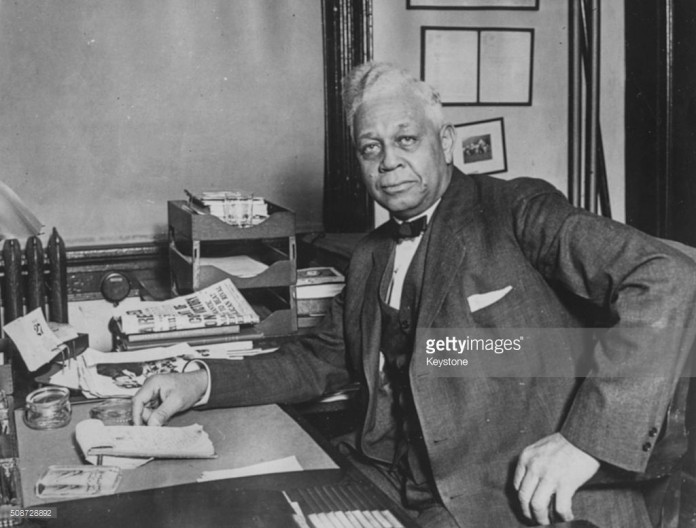 2002-Black Troops in the French and Indian War: Even before the Revolutionary War, a pattern had been established in British colonies whereby African Americans were enlisted to defend the colonies when they were attacked, but were excluded from military service in times of peace. When Major General Edward Braddock's forces were defeated in the French and Indian War in 1775, Virginia was forced to utilize free African Americans in its colonial military. Yet the colonial legislature refused to use African Americans in combat positions and service as scouts. Once armed, African Americans might, it was feared, turn their weapons on the colony in an attempt to free the slaves. George Gire of Grafton, Massachusetts, fought in the French and Indian War. Because of the injuries he received in that war, he was awarded an annual pension of forty shillings. Gire, along with Benjamin Negro, and Caesar of Rhode Island, was part of an emerging class of free African Americans in the Northeast,, where slavery was declining as an agriculturally profitable system of labor. Thus, unlike slaves who were often forced into service by their masters, Gire along with his Black compatriots, represents the first example in American history of free African Americans fighting fro the British colonies.
1999-The U.S. Supreme Court declared Joseph Cinquez and his fellow mutineers free. In August 1839, in the most famous slave ship revolt in history, Cinquez, the son of an African king, and his Mendi followers had killed the captian and taken over the Spanish slaver the Amistad. The rebels were captured off Long Island, where they had been discovered floating in a "mysterious long black schooner" with tattered sails before trying to sail the Amistad back to Africa.
1997-Rap artist the Notorious B.I.G. is killed in a drive-by shooting in Los Angeles. He was 24.
1966-Adrew F. Brimmer became the first Black Governor of the Federal Reserve Board. 'Upon leaving the Federal Reserve Board in August 1974, He taught course on capital markets and finance at the Harvard Business School for two years. He established his economic and financial consulting firm (Brimmer & Co. Inc.) in July 1976. He served  as co-chairman of the National Commission on Financial Institution Reform, Recovery & Enforcement.
1961-Clifton Wharton is sworn in as ambassador to Norway. Clifton Wharton was the 1st Black person to earn a PhD in Economics from the University of Chicago in as well as the first Black President of Michigan State a predominately white university.
1931-Walter F. White named NAACP named NAACP Executive Secretary. The NAACP has had many leaders since its beginning in 1910, but none was more determined and devoted than Walter F. White. This fair-skinned, blue eyed man who wouldn't pass worked a lifetime to defeat the nation's barriers to integration.
1922-In Asheville, North Carolina civil rights activist Floyd H. McKissick was born. A lawyer, newspaper columnist and business executive, McKissick attended Morehouse College, the University of North Carolina, and North Carolina Central University.
1911-White firemen of the
Cincinnati, New Orleans and Texas Pacific Railroad struck to protest the hiring of Black firemen.
1891-North Carolina Agricultural and Technical State University is founded in Greensboro, NC.
1871-Politician  Oscar De Priest was born in Florence, Alabama. He went on to become a politician after moving to Chicago. Elec
ted in 1928, De Priest was the first African American from Illinois elected to the House of Representatives.