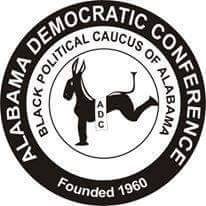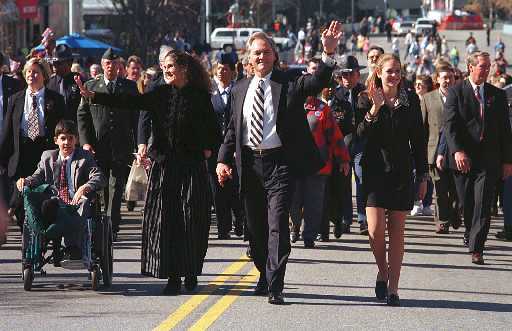 Where was former Alabama Judge Sue Bell Cobb (D) during the trials and tribulations of former Alabama Democratic Governor Don Siegelman? The way she touts her judgeship in a bid to become the Alabama Democratic Party nominee you would think that she would've been on the front-lines of the Free Don Siegelman Movement. Seems like she would've been out front as a former judge calling out now disgraced Alabama Judge Mark "wife-beater" Fuller (R) in all the rulings he made or even calling on him to recuse himself from the case. Did she call him out for anything is the burning question in the grassroots? It seems like Judge Cobb would've been out there speaking to Democratic organizations on Don's behalf and putting up her best effort to rally the troops. As a former judge and a democratic one at that it seems she would've lead the resistance that was the Free Don Siegelman movement. Where the hell was this judge when Don Siegelman was facing disgraced Judge Mark Fuller the Judge with a Grudge? It seems like she would've had a go-fund me at least with her status (former Judge) that she likes to tout on it to help Don anyway possible. Where was Sue Bell Cobb when the Democrats needed someone to keep the party energized and fighting the good fight against Republican corruption in Alabama politics? I don't remember hearing much of anything significant from her which I find odd with her being a former judge and all. Maybe it was mums the word from her basically like Alabama Democratic Party leader Joe Reed and his clueless cohort Nancy Worley.  Why wasn't her voice louder? I could be wrong and former Judge Sue Bell Cobb was fighting hard behind the scenes but I have already declared her missing in action during that political prosecution. Shouts out to former Federal Judge U.W. Clemon who threw that garbage out and declared it the most unfounded prosecution in his nearly 30 years on the Judicial bench! It's now obvious she's not the caliber of judge like a U.W. Clemon and I will let that stand as irrefutable from hence forth.
A group of 116 former state attorneys general of both political parties asked the U.S. Supreme Court to review the sentence of former Alabama Governor Don Siegelman. Where can I find the catalog of statements from former Judge Sue Bell Cobb? Did she write to the Supreme Court as a former Alabama Judge in a judge to judge manner about the injustice to the former Governor? Alabama Democrats deserve to take a good look at the inaction of the former judge on a variety issues. Alabama African Americans need to take full stock of Cobb and be honest to ourselves if former Judge Sue Bell Cobb has represented our issues. Is her dog whistle endorsement for Attorney General Jeff Sessions something we want to reward and empower?
The Alabama Democratic Conference (Black Political Caucus of Alabama) needs to forcefully reject former Judge Sue Bell Cobb as a democratic nominee. A failure to do so will expose their credibility in the grassroots. The ADC is already near a bad name in the local races that I've seen and who knows may this is a statewide trend. It could be trending because of ADC's undying support of a divisive washed up leader like Joe Reed and his clueless cohort Nancy Worley. How can they fix their mouths to endorse someone (Cobb) who endorsed Jeff Sessions in a dog whistle to extremist of the left and right? Wake up! Be forthright with Alabama African-Americans and show them you (ADC) will not step and fetch and shuffle in support of someone who backs Jeff Sessions. The Black Political Caucus of Alabama needs to remember Jeff Session's statement that the NAACP was un-American then think about Sue Bell's out the gate ringing endorsement of that man.
If the Alabama Black Politcal Caucus and all Democrats who love equality & justice doesn't see the "two faces" former Judge Sue Bell Cobb then they serve no purpose in black lives and our community. See through her "two faces" when she says she had a good working relationship with Sessions and see that this man fights voter rights and has dreams of making voting harder on minorities. She insults us by even asking for our support. At a time when unarmed deaths by police are at a all time high U.S. Attorney Jeff Sessions wants to roll back police reform. Jeff Sessions ideas on policing and sentencing is no secret and now Sue Bell Cobb's dog-whistling support of Sessions isn't either.
This is an appeal to duty to the Alabama Democratic Conference (Black Political Caucus of Alabama) to assure the grassroots that they will not elevate, reward, endorse, support people who endorse people who don't have our best interest in their hearts and history. Show the grassroots that politics stand for something other than cronyism, jiving, step-n-fetchin and buck-dancing. If the ADC (Black Political Caucus of Alabama) supports Cobb they will be betraying all their core principles by elevating someone who supports a man who has fought those core principles all his life! How could this organization (Black Political Caucus) look themselves in the mirror after slappin Alabama's African-Americans in the face? This would be grassroots blasphemy facilitated by the ADC's Black Political Caucus of Alabama. Founded in 1960 but who's side are they really on is now topic #1 in the grassroots?
The ADC's reputation is on the line especially its Black Political Caucus. Their reputation is already on shaky ground for not replacing the leadership. ADC branches acting like crony mafia kingpins throughout the state has got our party in a real mess. They suffer from some of the same ills as the national democratic party. One in particular illness they have is a failure to embrace the political generational shift and the grassroots uprising. No doubt about it if the ADC and its Black Political Caucus endorse former Judge Sue Bell Cobb that would be like stabbing the grassroots in the back. It would be that ole negro step and fetch politics of old if the that black political caucus allows this betrayal. NO EXCUSES for endorsing a man like Sessions. Endorsing Cobb is equivalent to throwing out your civil rights history and voter suppression history with Sessions in Alabama. Don't do that to our community. Remember this DINO valued her past (maybe current who knows for sure?) working relationship with the infamous Jeff Sessions over civil rights, NAACP, etc.