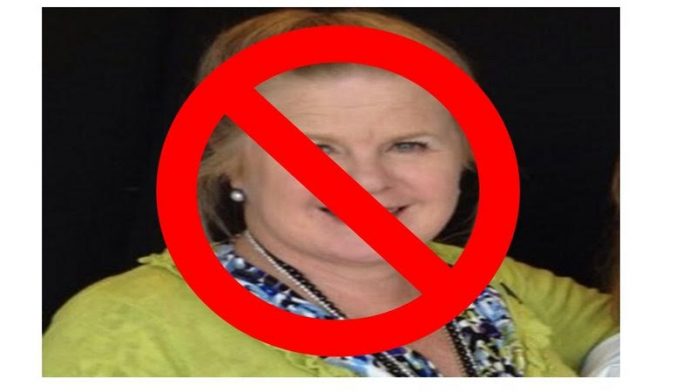 It would be shameful for the Alabama Democratic Party especially the Alabama Democratic Executive Committee to put forth the idea of Sue Bell Cobb as the democratic nominee. Former Judge Sue Bell Cobb should bow out of the race entirely because for Alabama African-Americans to accept a democratic nominee who endorsed Jeff Sessions can be compared to an attempted suicide. I believe that Sue Bell Cobb's right out the gate endorsement of Alabama Senator Jeff Sessions was a "dog-whistle" to those with extreme love for the Alabama Prison Industrial Complex. Sue Bell Cobb should set off a loud warning to African-Americans in the state of Alabama. We must heed this WARNING or fall VICTIM to it! We must reject and erode ANY support of Cobb that the African-American community will certainly have shoved down their throats by the Alabama Democratic Executive Committee.
Why would one of Alabama's so called "top" democrats (Sue Bell Cobb) endorse someone that has an infamous history with African-Americans in Alabama? Sue Bell Cobb once said: " I was Alabama's Top Judge. I'm ashamed of what I had to do to get there" and was talking about how money is ruining America's courts. So lets get this straight, Sue Bell Cobb was ashamed of getting $200,000 from Joe Reed and company and not to mention over $600,000 from a well-known pact but not ashamed for endorsing Jeff Sessions before a majority of Republicans had endorsed him. Sue Bell Cobb has disqualified herself as a democratic leader especially a leader of African-Americans in Alabama. The grassroots rejects Sue Bell Cobb and can see her republicanism through her democratic mask. She (Sue Bell) just happens to be wearing the same mask as Joe Reed & Nancy Worley, the mask of a DINO!
Former Judge Sue Bell Cobb's "dog whistle endorsement" of Jeff Sessions is an affront to the Alabama Civil Rights Movement. If Alabama Senator Hank Sanders doesn't stand up against this affront then maybe we need to look at complicity concerning him. Hank has been a leader I respect for a very long time but for me and the grassroots this is his defining moment. I'm calling on Senator Hank Sanders to lead the charge to reject former Judge Sue Bell Cobb as a possible Democratic nominee. Senator Hank Sanders and African-American leaders across Alabama need to consider this when examining former Judge Sue Bell Cobb's "dog-whistling endorsement" of Jeff Sessions (R-AL) for U.S. Attorney General:
Jeff Sessions history with the black community and Civil Rights in Alabama is infamously rooted in racist evil and inequality.
Why would Alabama Senator Jeff Sessions need a top Alabama Democrat (DINO) to endorse him? Alabama enjoys a Republican Governor as well as a super-majority in Montgomery, Alabama. He has more than enough political fire power coming from Alabama without needing hers. Did she consider how the African American community views Sessions? Did she care? Maybe she was job shopping with that dog whistling endorsement. Her dog whistle endorsement was a signal to the extreme in Alabama and not just in the republican party either.
It would be dangerous for the African American community to endorse a former Judge who endorses Jeff Sessions for U.S. Attorney General because he's a lover of the Alabama (now nationwide) Prison Industrial Complex. He support "aggressive policing" and harsh sentences for nonviolent drug offenders. Just look at all the Obama era consent decrees he's rolling back, the damage to voting rights, etc. and you mean to tell the black community in Alabama that former Judge Sue Bell Cobb who "dog-whistled" to Jeff Sessions is the answer?